Sinker EDM
↓
The Sinker EDM departmant at Able Wire EDM has earned a reputation for taking on some of the most difficult parts. The engineers at JPL, NASA, and Aerojet-Rocketdyne are all saying the same thing. "If no one else can or will cut it, Send it to Able Wire EDM".
36" diameter x 48" tall Titanium Shroud cut on a Charmille Roboform-51 CNC Sinker EDM
Burning Keyways in a BOEING AH-64 Apache Flash Suppressor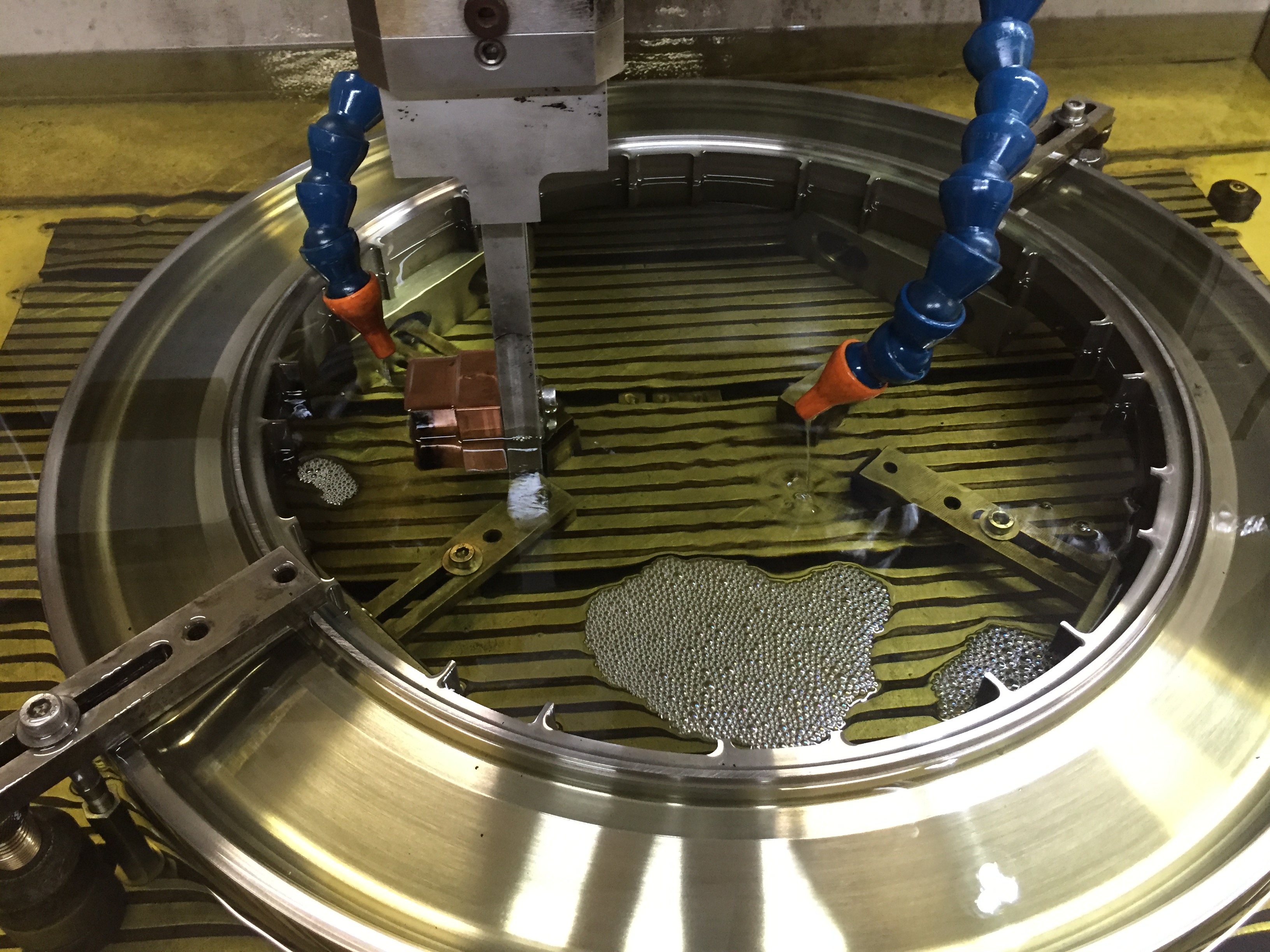 24" Diameter Inconel Gimbal Support Ring
Burning a .136" +/-.004" x 3.960" +/-.004" wide "BLIND" slot 8" deep in an aluminum "Fuel Shut-off Housing".
Burning "Splines" in a 5" diameter x 6" tall 15-5ph Stainless Steel part for the Aerospace industry.